Happy & Healthy
It is the little things we do that make a BIG difference in the world!
Happiness Now, in conjunction with your support through our Happy & Healthy program, is bringing hope to a community of Haitian refugees in Los Cocos – Boca Chica, Dominican Republic. There are approximately 750 families who live in makeshift homes – constructed out of mud, cardboard, and sheet metal. They have no access to clean drinking water, no bathrooms, no electricity, no roads, no public transportation, and no phone.
Out of his 3 room home, Pastor Joseph's elementary school, provides schooling to about 80 kids, two sessions a day, for the past 1 1/2 years. His wife, Magalys, who also teaches, was a registered nurse in Haiti, and it is her dream to have a clinic where she can once again serve and bring healing to her community.
Through the Happy and Healthy program, our mission is to bring an unwavering force of healing, comfort, and empowerment to this community to increase their dignity and achieve self-sustainability. Poverty is a threat to the stability of society, economies, the environment, along with human life. Although the solution is not simple, it is possible if we come together as one. What is Happiness Now doing right now?
Medical & Dental outreach every 3 months.
Supplying dental and other hygienic supplies.
Building a Community Center in Los Cocos
The existing facilities:
The ones we're building: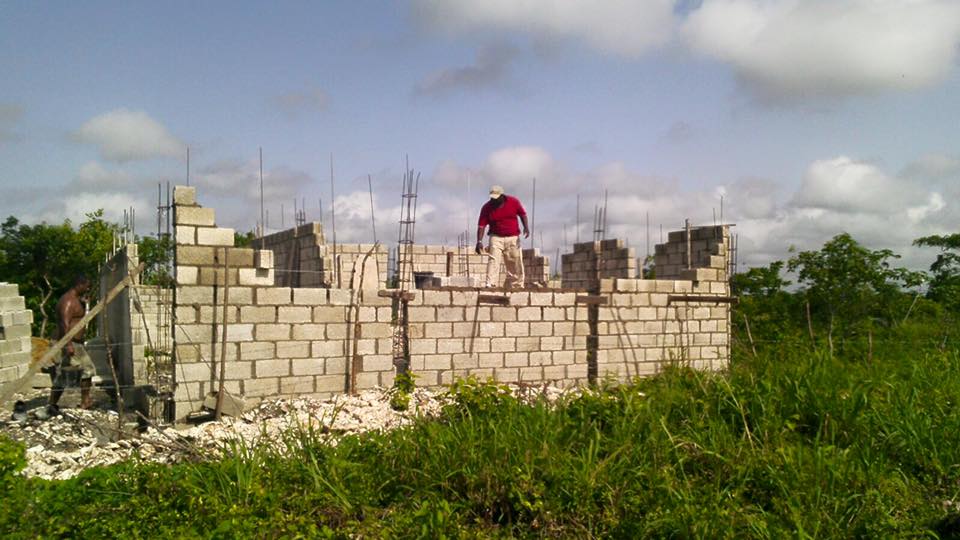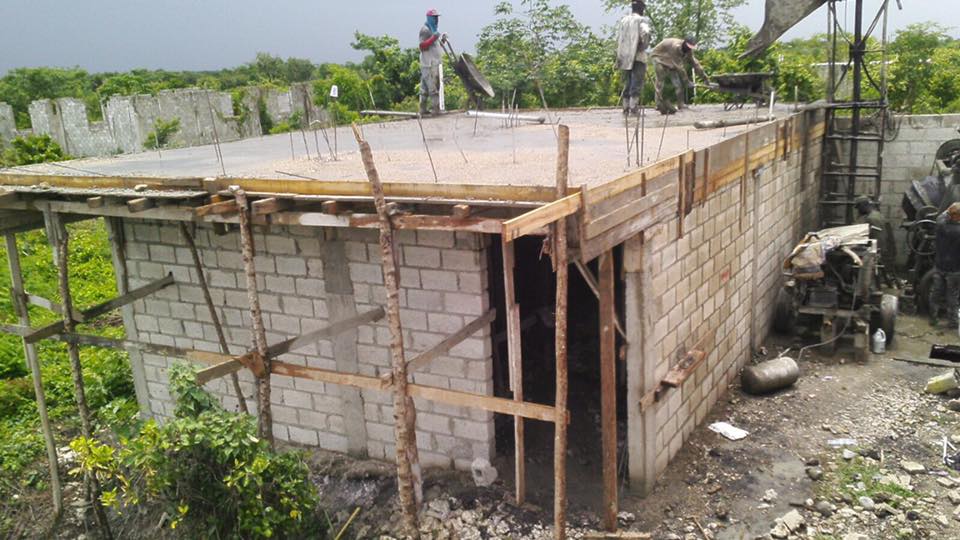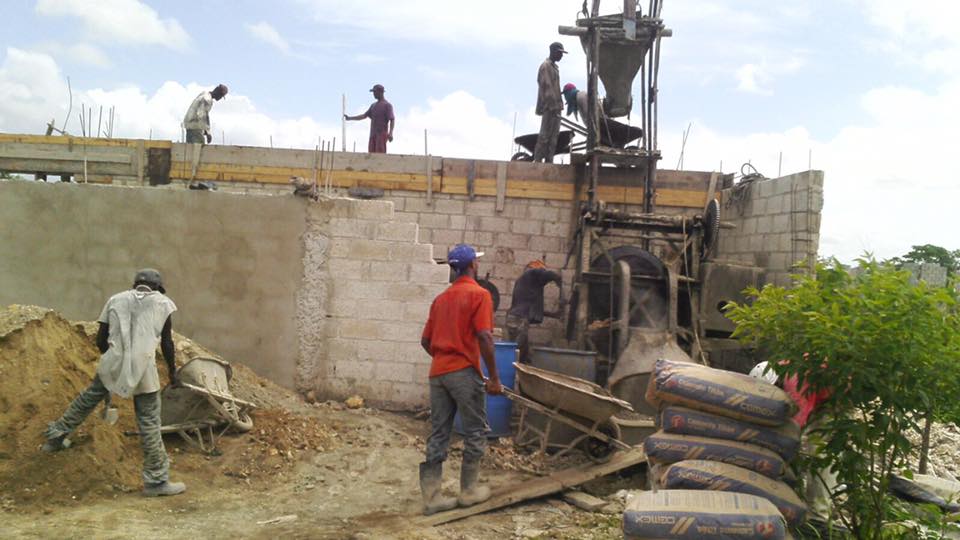 A Place to Go
Bathrooms – We believe that everyone needs a place to go!
World wide 2.5 billion people lack toilets, and poor sanitation is the leading cause of disease and child deaths. We are determined to help this community of about 580 families have a place to go.
About $300/bathroom
Goal – 36 bathrooms
About 580 families
Last January we built bathrooms for a village of Haitian refugees near a landfill in Los Casabes, Santo Domingo. The bathrooms were built on the condition that the leaders we selected follow specific instructions in order to maintain the longevity of the bathrooms for the community. We were very impressed to see the amazing condition that this community has been keeping the bathrooms in. They had no idea we would be arriving, and all of the instructions we had given them were followed to the tee! It was incredible to see how they'd been taking care of what was given to them.
Gift of a Meal
"If you can't feed a hundred people, then feed just one." -Mother Teresa
On January 12, 2010, a catastrophic earthquake devastated Haiti and scores of Haitian families found refuge in villages within the Dominican Republic. In December 2013, Happiness Now launched the Gift of a Meal program, which will provide one meal per day to over 80 children in these villages. The goal of this program is to give this community practical and sustainable tools for combatting poverty. We started by addressing their immediate survival needs. When we first met Pastor Joseph and his wife, a nurse named Magalys, along with the rest of the refugee community in Los Cocos they were eating an average of 3-5 meals a week, and they had no potable water. There are now two cisterns in the community that are filled weekly with potable water, and kids attending school are eating an average of at least a meal a day. Progress has been made, but there's still a lot of work to do.
Hi-5 for Wi-Fi
Education doesn't change the world, it changes the people that are going to change the world!
The first step to ending generations of poverty is investing in kids, today.
Hi-5 for Wi-Fi began as a dream to bring internet access to one of the communities we are supporting. Internet access will help us address the lack and cost of traditional educational materials, as well as create a digital pen pal program to connect American and Dominican classrooms. Contact us if you're interested in partnering to connect your classroom to one of ours!
Growing in Grace
The goal of Growing in Grace is to empower disenfranchised youth to pursue their dreams and impact the world around them. Often these teens buy into the lie that they cannot achieve their dreams to further their education, attain jobs, and create a better life for themselves than what they came from. We believe they can.
Growing in Grace is a mentoring program that helps motivate high school students to volunteer and give back to their local communities. Our aim is to give them dreams and attainable goals. We challenge the students to consistently volunteer in their local nursing homes, participate in local environmental groups that clean up and beautify the community, or other service activities. They are held accountable by leaders and teachers in their community who also teach them leadership skills, give them spiritual guidance, and encourage them to pursue their dreams – big and small!
The end goal for these students is a graduation and prom put on by Happiness Now to celebrate their achievement of completing high school and honoring their dedicated service in the community. The students also participate in planning the event, raising the needed funds, and organizing the people and resources to put it on.
How can you help to empower the youth?
Make a donation!
Donate a dress or suit for the graduation and prom celebration
Sponsor a high school senior one time for $85
Teach a Man to Fish
We believe strongly in the old "teach a man to fish" adage. Just one workshop can eventually benefit an entire community.  Help us support job creation projects that fight to end poverty… one community at a time.
By establishing a fair trade workshop where the youth can make beautiful handmade products (which we've already found a demand for!) and bringing them back to the States, we can not only create a source of income for them, but we can keep them busy and off the streets.
These young people have begun by crocheting bright and beautiful hats and creating wine cork coaster sets.
How can you help?
Donate supplies such as yarn, crochet hooks, and wine corks
Make a monetary donation to fund the purchase of needed supplies
Buy a hat or coaster set!
A Place to Worship
The community of Haitian refugees in Santo Domingo often cannot afford to eat every day. Many of the men in this community spend their days digging in the city landfill for scrap metal and supplies that they can sell or use in their own makeshift homes. It is not uncommon for people to be buried alive in trash avalanches on a daily basis.
In this struggling community, the Haitians were dedicated to renting a small building each month so that they would have a place to worship God on a regular basis. Each month, before buying food or paying for other necessities, they spent $100/month to rent their church. When we discovered this, we decided to provide them with the rent for their church so that they could have a guaranteed Place to Worship. Now, these Christ-followers can worship the Lord freely and afford to provide for their most basic needs.
How can you help?
Sponsor one month's rent by making a one-time $100 donation