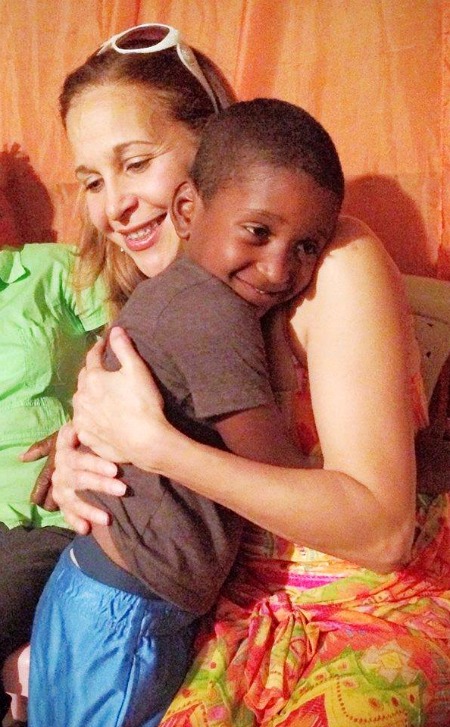 Our Founder
Jacqueline Chavez is a seasoned model, television host and entrepreneur. She started studying modeling in the Dominican Republic at the age of 15 years and dedicated her time, talent and good character as a volunteer in El Centro Español Santiago and Altos de Chavón, modeling outfits from leading designers including Mercy Jáquez, Liby Bermúdez, Mayra Robles and Oscar de La Renta. Her work and activities helped raise millions of dollars for the Dominican Cancer Society. Ms. Chavez also worked as a co-host for the most popular show on Channel 7 Cibao; "Santiago en la Noche" where she interviewed personalities from both the national and international stage including; Jon Secada, Ricky Martin, Marc Anthony, as well as other artists, performers and Presidents of Latin American nations. Her work quickly gained respect and admiration and she began to work as Master of Ceremonies for corporate events, both in the private and public sectors. Her love and concern for children, along with her understanding that they are the future, brought her to create and lead the children's show "Juguemos a Crecer" which aired every Saturday on Channel 7 Cibao. The focus of the program was to help children grow by cultivating values in a healthy and fun environment. She has also served as Director of Public Relations for Luperón Beach Resort; Credit Manager for Shell; and started her own flower shop where she opened two locations which she later sold.
In 1993 she came to the United States and began working as a host and reporter on the "Sabado Show" in NYC and in 1996 she received the Latino Gold Microphone Award. Soon thereafter, she decided to take more time for her family, but continued to expand her successful career. With an eye for color and design, she began consulting and providing interior design services to homeowners of multi-million dollar homes and estates along Long Island's North Shore – "Gold Coast"; her work has been featured in House and Woodbury Magazine. Recently, Ms. Chavez has been instrumental in organizing various U.S. energy experts to evaluate and explore the development of power facilities within the Dominican Republic, in order to provide stable and affordable electricity to millions of people.
Since 2006, Ms. Chavez has been solely focused on her family. With a passion for healthy living and an avid cook, she takes pride in creating gourmet meals from scratch utilizing all natural ingredients. Ms. Chavez has been a consistent activist for children's ministries in the Dominican Republic. Under the name "Felices Ahora", Ms. Chavez has organized free medical/dental camps, delivered school supplies to countless children, started bible study classes and distributed toys and bibles to kids of all ages during Christmas. She has also served as Executive Vice President for the PAW Board at Westminster Christian Academy in Saint Louis, Missouri in 2010-2011. In addition, she is an active member of St. Louis Family Church and frequent volunteer at various outreach events through Service International. Ms. Chavez is fluent in both English and Spanish. She received a degree in Hotel Administration from PUCMM – Pontificia Universidad Catolica Madre y Maestra, Santiago, Dominican Republic in 1988.